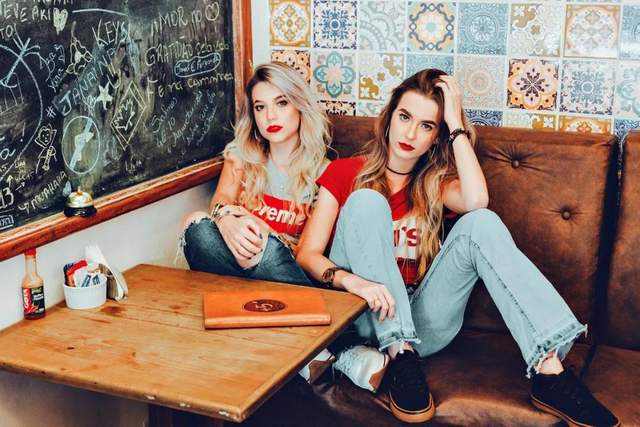 Why did SHEIN conquer the young people of America?
The most direct stimulus is that in the United States, a company established in Nanjing, China, has become the most popular e-commerce website for teenagers after Amazon.
The more amazing performance is that in the youth group of high-income women, SHEIN is even more popular than Amazon.
Amazon is to Americans what Taobao and Tmall are to Chinese. Over the years, Amazon has firmly occupied the top list of shopping sites visited by the American public, and "buy things, go to linen" has become a slang term.
After an 8-hour flight across the North Atlantic, British fast fashion brands in the British Isles also became anxious.
As the representative players of ultra-fast fashion, ASOS, Boohoo, and Misguided have achieved rolling in the supply chain at several times faster than ZARA. But this time, they lost to SHEIN.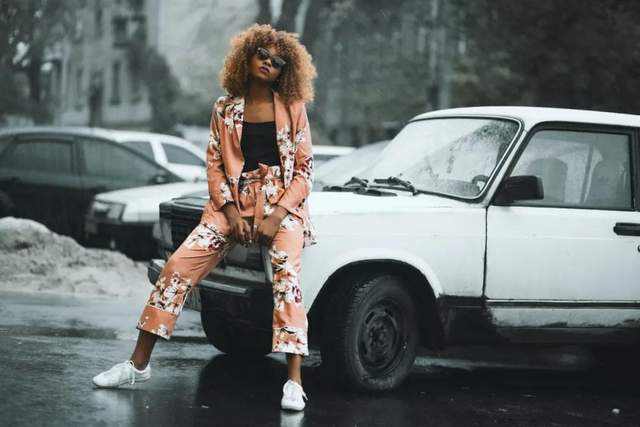 A simple truth is that across Europe and the United States, across the ocean, no consumer dislikes low prices, and no one can refuse the sense of design.
When SHEIN, a fast-fashion player from China, was sharply pushing his opponent's bottom line on price, he almost never stopped questioning its quality and condemning design plagiarism.
But the course of this war must be more exciting than imagined. At least the staged victory represented by SHEIN has provided a new idea for Chinese brands going overseas.
It's not just that brands with a tall look and feel can gain a foothold overseas. The luxury cultural gap created by time can be temporarily put aside. It is also possible to build China's original brand and e-commerce model on a new node.
Open SHEIN's website, it is almost hard to leave. After the newcomer registers, the limited-time seven-day discount coupon is directly in front of your eyes, and the 70% price deduction also makes you wonder whether the seller is still making money?
Laura, a 22-year-old girl from the University of South Carolina, finds it hard not to be tempted by this temptation. She is a college athlete with 36,000 followers on Instagram. "If I post the things I bought at SHEIN to my personal account, SHEIN will give me a free quota of six items every month." Laura told the Reuters reporter.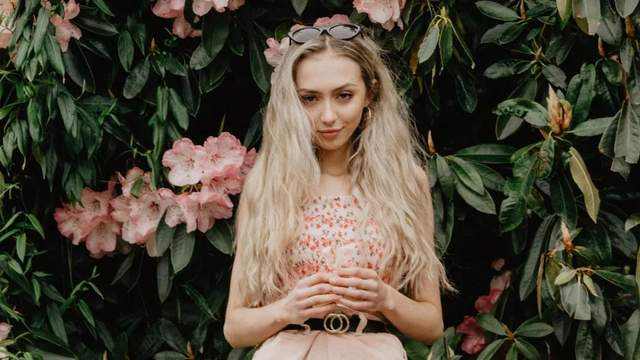 More young consumers are beginning to marvel at the low prices created by SHEIN. The price of a lady's T-shirt is only $6, and the price of a dress is only $12. This price, even if it is multiplied by the exchange rate and placed in the country, is the light of parity.
In 2020, in a survey of 9,800 teenagers with an average age of 15.8 years and an average family income of $67,500 in 48 states in the United States, SHEIN topped the list for the first time and began to shine.
Most people may not be able to accurately perceive how popular SHEIN is. A simple comparison is that Lululemon is already popular enough, but in the high-income female youth group, SHEIN beats PacSun and Lululemon and takes the lead.
In fact, just like MINISO's popularity in North America, Gen Z in North America also needs low prices. Their spending power is no better than the rising Chinese young people.
One of the biggest reasons is that they rarely get living funds from their parents. Different from the intergenerational culture and parenting habits of the East, in the United States, after the age of 18, many college students' tuition and living expenses are obtained from loans, grants or part-time jobs. Statistics show that about one-third of American teenagers are working part-time.
After a worldwide epidemic, young people also tend to be pessimistic about the future economic situation. In the fall of 2019, only 32% of young people believed that the economic situation would get worse, and this figure reached 48% at the end of the summer of 2020.
In the past few years, unemployment, epidemics, elections, when scenes of fantasy mimes have been continuously staged on the land of the United States, the collapse of the heart has been replayed in the lost generation, but this time it has been replaced from grandchildren to grandchildren and more Of young people are still worried about whether they can return to work.
Concerns about the status quo and the future, as well as their own limited spending power, have allowed Generation Z in the United States to consciously increase revenue and reduce expenditure in recent years. A typical sign is that their daily expenses are constantly decreasing.
The Piper Sandler survey found that the daily annual consumption of teenagers has reached the lowest ever, $2,150. In the previous 8 years, their spending had never been less than US$2371, and even in the spring of 2006, this figure had crossed the threshold of US$3,000.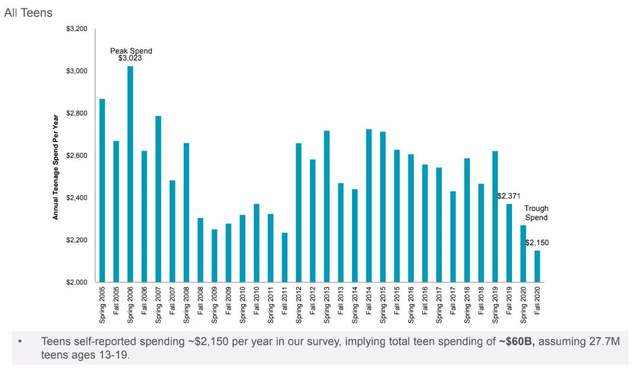 In addition, their offline in-store consumption behavior has dropped significantly, and even women's consumption of cosmetics has dropped by 20% year-on-year.
These factors together constitute the low price demand of Generation Z in the United States.
Horizontally, this truth has already been verified in China. Outside the Fifth Ring, there is a large amount of unseen and unspoken demand, and the broader sinking market is waiting for the moisturization of industrial optimization radiated by the sound of the Internet.
This explains why the stock price of Pinduoduo continues to rise, and the US version of Pinduoduo Wish can also IPO under the epidemic. Every country and region has an undeniable sinking market and consumers who are extremely price sensitive. They especially need a new agglomeration area to break the pricing system on mainstream e-commerce platforms.
According to official US census statistics, in 2019, more than 53% of American households had an annual income of less than US$75,000. Although the median income is rising, it has just reached US$68,703.
In contrast, a freshly graduated computer science student can reach an entry level of more than 100,000 US dollars in a large Silicon Valley factory. Obviously, they are not the target customer group of SHEIN.
Therefore, even if high-income people continue to complain about the possible quality problems of SHEIN, American Z generation who likes cheap fashion does not care, because they have bought their favorite trendy products at an affordable price.
Using ZARA's Way, Return to ZARA's
In addition to low prices, SHEIN has an absolute advantage, which is the response speed of the supply chain.
In fact, Fung Global Retail & Technology, a retail research institute in Europe and the United States, issued a report as early as 2017 that consumers' demand for immediacy has in turn forced retailers to produce faster and faster production cycles. They call a group of brands represented by Boohoo.com and ASOS as ultra fast fashion.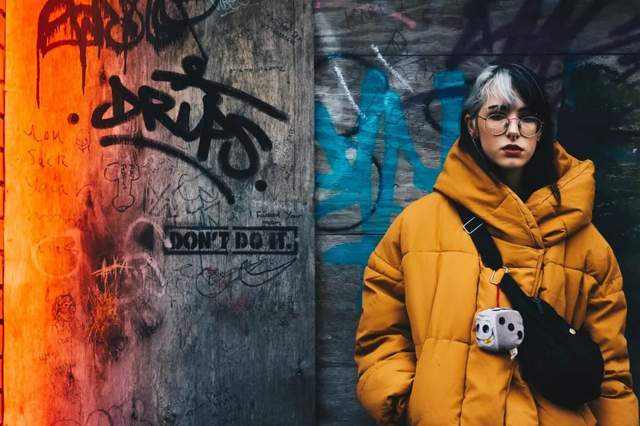 At that time, ZARA was still a disruptor of the traditional fashion industry. They became the creators of fast fashion, but they did not expect that this term would soon become history.
At that time, the emergence of a number of ultra-fast fashion brands in the UK gave ZARA a headache. Although the latter has already placed its design center in Spain and tried to distribute some of its manufacturers nearby, Boohoo.com, ASOS and Missguided have managed to crush ZARA and H&M. Usually, ultra-fast fashion people can produce goods in 1-2 weeks, while Zara and H&M need 3-4 weeks, and traditional retailers need 6-9 months.
But SHEIN only needs three days from design to production. An interviewee told Reuters that it was inconvenient for him to disclose more information.
If the three days is a bit exaggerated, the statement of a top supplier from SHEIN to the media may be more realistic. He said, "From receiving the SHEIN order and fabrics to sending the garments to the SHEIN warehouse, it only takes 5 days: 1 day for fabric production, 3 days for cutting, sewing and finishing, and 1 day for the secondary process (embroidery and printing). "
According to the official website, SHEIN has the ability to release 1,000 new products in a single day. This ability is the level of a week for British ultra-fast fashion brands. On February 7th and 8th, SHEIN added 1636 new products and 2462 new products for two consecutive days.
Strong front-end new capabilities depend on the level of small SLRs in the backing supply chain. A senior practitioner of a domestic women's clothing brand pointed out that "SHEIN's speed is amazing in Europe and the United States, but it is not a miracle to place it in a clothing factory in Zhejiang or Guangdong."
This is indeed the case.
In March 2015, SHEIN, which was originally established in Nanjing, transferred part of its business to Panyu, Guangzhou. Before the millennium, here was the world's largest garment textile market, with a system of large and medium-sized garment factories and small private workshops everywhere. Under a question from Zhihu, the respondent confidently said that ten pieces can be ordered.
Ten is a number that ZARA's factory cannot accept anyway. From clothing design to pattern making, from fabric development and sewing and cutting, every detail can not be missed, and samples can be successfully developed.
This also means that in the same time period, SHEIN has the opportunity to test and introduce more new products, and to form linkage with the back-end supply chain.
In order to reach a benign cooperative relationship with the factory, SHEIN not only undertook the costly sample-making work, but also made the billing period extremely refreshing. In the description of LatePost, SHEIN's posture provides the possibility of deep binding between the factory and its.
Low price and speed did bring unparalleled advantages to SHEIN, but controversy was also staged at the same time. The question in the industry is how to ensure quality at such a low price.
In the traditional fashion circles in Europe and the United States, sustainable development has always been one of the important criteria for companies. SHEIN, which uses a large number of chemical fibers and nylon fabrics, has been accused by many media including the Daily Telegraph for possible quality and environmental protection. problem.
In the public documents of the California court in the United States, it can be found that SHEIN violated California's environmental protection and safety requirements. This situation first occurred on December 21, 2015 and continued until March 2019.
This divergence of corporate focus may be closely related to the differences in the cultural context of the two and the differences in the development stage.
A bigger question comes from the original design ability behind the rapid launch. Just like ZARA initially broke the authority of the traditional fashion industry, some media began to doubt whether it was possible to imitate big names and copycats. But this kind of criticism from the mouth of professionals does not seem so important to the young followers of the brand.
The former thinks the latter is short-sighted and greedy for cheap, while the latter thinks the former's thoughts are boring. After all, people who criticize SHEIN and those who buy SHEIN are basically two different groups. It is difficult to reach a reconciliation between different circles.
The overseas rise of a DTC brand
However, within the circle, brand loyalty is still strong.
How to say it, young people's loyalty to SHEIN can be understood as the period of the booming DTC brand, and the brand has enough ability to talk directly with consumers.
The concept of the DTC brand originated in the United States, Direct to Customers, with a sense of meaning and direct contact with consumers. For American teenagers, SHEIN is almost a brand created by them.
This "self-creation" makes young people addicted to SHEIN's ability to imitate high-priced high-street branded products such as Brandy Melville or House of CB, and it only requires very low and affordable prices.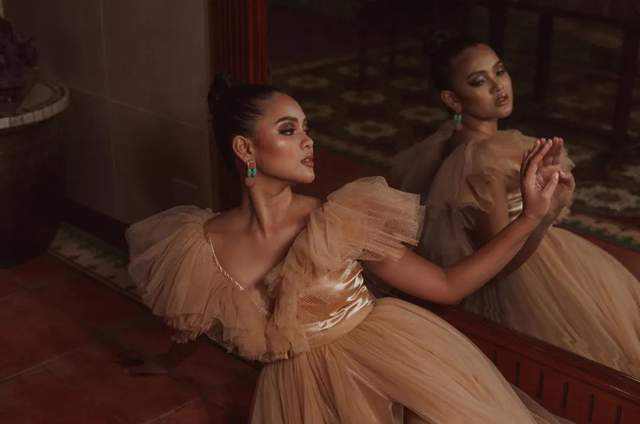 Outsiders often question the mystery of this company, not only because it was born in Nanjing, a place where the Internet is boiling, but also the founder Chris Xu who refused to interview, and the public relations team that has never appeared publicly.
When a domestic media has spent a lot of effort to summarize the timeline of SHEIN's acceptance of financing, even if it contacts the investment team, the other party will be silent.
Just like the domestic media is confused, foreign media repeatedly use mystery to describe how they feel about this company. But this point makes young people enjoy it.
"The more mysterious and niche, the cooler it feels," Aron, a 23-year-old boy from Los Angeles, told me that he first knew that SHEIN came from a video on Youtube.
In 2020, a large number of videos titled "Is SHEIN a scam" and "Is SHEIN real?" received a lot of views on Youtube. Most of the objects in the photo are young people.
As loyal fans of the brand, they are also amateur promoters. There is currently no evidence that this is from the layout and planning of SHEIN at the company level.
The reason why young people are willing to do this is due to SHEIN's amateur promotion model, which makes the circle closer.
Retailwire reported that SHEIN often chooses a smaller and more influential KOC instead of a more costly KOL to form a publicity team. These KOCs post on Instagram, Youtube or TikTok and get free product delivery every month. Some of them can also get 10% to 20% commission from Shein.com's recommended sales.
Referral is indeed effective, which shows that the sharing of likes has been formed.
According to SimilarWeb's traffic source statistics for the SHEIN US site (2020.1-2020.3) during this time period, 19.41% of the traffic comes from recommendations, and 11.08% of the traffic comes from organic search. However, the proportion of direct access traffic exceeds 20%, which shows that there are still many old customers. Of course, advertising is still the highest ranked source of traffic.
A noteworthy data performance is that the traffic share of the PC far exceeds that of the mobile terminal. This is related to the consumer culture in the United States. In the United States where credit card culture and independent consumer awareness are prevalent, the browsing and shopping experience of large screens is better than small screens. .
This is also confirmed from one side. SHEIN chose to open an independent station when it first went to sea, and it was a very wise choice to bypass Amazon.
In the last cycle of cross-border e-commerce development and the wave of Chinese brands going overseas, one of the biggest difficulties lies in the communication channels and stay space between brands and consumers.
Many brands will choose Shopify as their place to live. After all, the underlying facilities on the platform, including pre-marketing, product display, back-end order processing, and payment logistics, are relatively complete. Monthly fees of tens of dollars a month are acceptable.
But SHEIN is not. At a very early stage, they recognized the power of the brand and found the group of young consumers who are most willing to stand for the brand. Since then, the communication between the two parties has become more closely.
Just like offline, it is difficult for loyal fans who are not brands to upload a check-in photo of a store. SHEIN did not try to enter the traditional department store channels or open directly-operated flagship stores, but to create a sense of brand uniqueness through short-lived pop-up stores in Paris, Lyon, London and other cities.
Only loyal fans can predict the opening time of the pop-up store in advance and do the check-in homework in advance. This scarcity will enhance the brand value and quietly dilute the sense of cheapness brought about by low prices.
A reason that has to be mentioned repeatedly is that because of the historical differences between China and the West, we do still have a considerable distance from Europe and the United States in the areas of luxury goods, fashion, etc., but this does not mean that at a new historical node, China The brand cannot win.
If you already have strong potential in a certain link and field, you can use this as the core to reopen the second battlefield.
The most important thing is, don't blindly pursue tallness, and find the group of consumers who match you most, which is the foundation of your life.