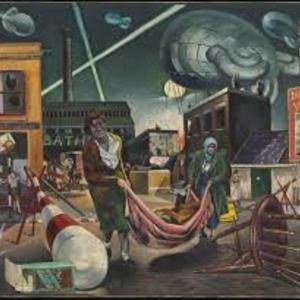 Clive Ali Chimmo Branson, was born in India in 1907.
His education was given at Bedford and Slade school of Art in England.
In 1931 he married Noreen Browne, with whom he joined the Independant Labour Party.
Branson became a recruiter for the International Brigade and joined them in active service in the Spanish civil war. He was captured and became a prisoner of war at Calceite in April 1938.
He became an exhibitor at the Royal Academy and some of his work still resides at the Tate Gallery, London.
On the Arakan front, Burma, on February 25th, 1944, Clive Branson of the Royal Armoured Corps was killed in ac