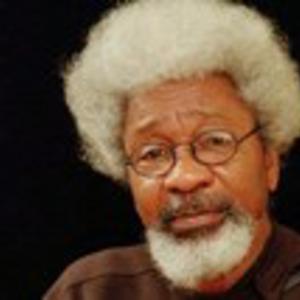 Wole Soyinka is a black Africa's foremost dramatist and one of the controversial writers of this generation. As playwright, actor, producer, poet, novelist and author of scathing satirical revues, Soyinka has been a champion of the responsibility of art and the artist to society. This has made him a bitter critic of society and the establishment and has involved him in some activist episodes which cost him his freedom.
He took degrees in English, at the Universities of Ibadan and Leeds and early in his life he became interested in poetry and and the theatre. His plays owe some of their theatricality to the experience he gained while working in some English theatres; similiarly some of his early poems: Telephone conversations for example reflect his experiences in Britain.
Soyinka's writings are sophisticated and much of his poetry does not read as obviously African. But on the whole most of his plays: My Next Door Neighbour [1958] show a healthy exploitation of the culture of his people.
Some of his plays include: The Lion and The Jewel and his auto-biography: The Man Died