Kobe's wife annoyed the American rapper
Singer MeekMill's new song doesn't respect Kobe, and Kobe's wife Vanessa scolds!
Recently, rapper Meek Mill paid tribute to Kobe's new song "Don't Worry (RIP Kobe)". One of the lyrics was criticized by American netizens as disrespecting Kobe. "Yeah, and if I ever lack, I'm goin' out with my chopper, it be another Kobe".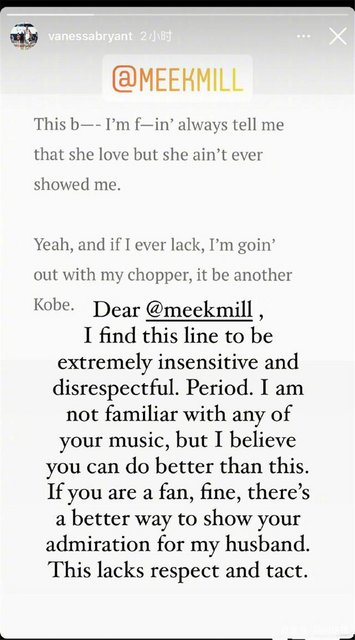 The new song created by the famous rapper MeekMill was recently released on the Internet. The lyrics mentioned Kobe's helicopter accident. American netizens thought it was disrespect for Kobe. Kobe's wife, Vanessa, also slammed the song.
According to reports, this unpublished song is called "Don't Worry (RIP Kobe)", which means "don't worry, Kobe's dead rest in peace". There is another line that probably means "If I lack love, I will leave by helicopter and become another Kobe."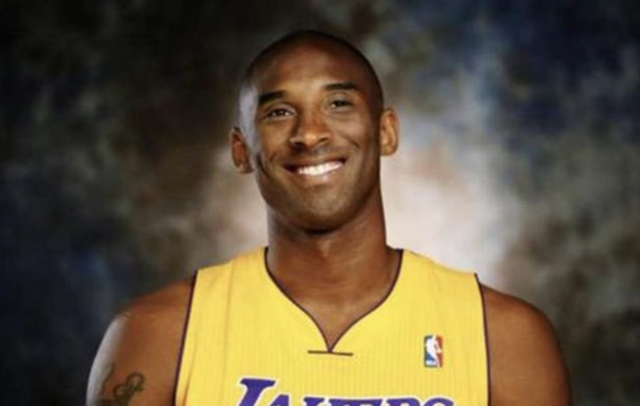 In response, Kobe's wife Vanessa posted an article ranting about MeekMill's new song. She said: The lyrics are meaningless. I am not familiar with your music, but I believe you can do better, and if you are Kobe's Fans, I hope you use a better way to show your respect to my husband, but this lyrics lacks respect and wisdom. I hope everyone respects Kobe in their hearts, instead of hype, and pay tribute to the Mamba spirit!
Kobe's wife annoyed the American rapper