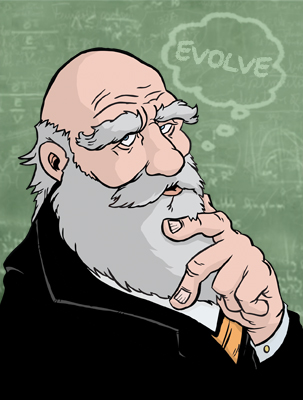 NEXT
PREV
?

Honoring Charles Darwin, the father of
evolution, Darwin Awards commemorate those who improve our gene
pool–by removing themselves from it in the most spectacular way possible.

Backseat Drivers

2017 Darwin Award Winner
Confirmed True by Darwin
Double Darwin Award winners redefine 'Backseat Driving.'
(June 2017, Russia) In a tale of Russian intelligence–or lack thereof–an
amorous couple died while procreating in the back seat of their
Russian-made Niva SUV situated near a beautiful lake. "Situated" rather
than "parked" because the vehicle transmission was in neutral. The rocking
motions of the passengers, Mr. Chernov and Ms. Kryuchkova, caused the small
SUV to roll into the lake and below the waterline, whereupon the 22-yar-old
man and woman were drowned.

Reader Comments: "It's Russia, no telling how much vodka was involved."

"Rock-A-Bye-Bye-Bye" -Richard B.

"Back Seat Divers" Kal D-

"Did the car move for you?" -Bruce O

"Russian Rollette" -Sonia B

"Going Down In The Back Seat" .Mickey Mc

"Water way to go!" -Steve B


DarwinAwards.com © 1994 – 2022
Submitted by: Roog
Reference: Many News Reports